All the info we have about our open submissions periods is on this page. WE ONLY ACCEPT UNSOLICITED WORK THROUGH OUR SUBMITTABLE PAGE, and we are not currently accepting any full manuscripts, so please don't query about those before January 2024.
Sticks & Bricks: Stories from the Wrong Side of the Tracks has a new title: The Wrong Side of the Tracks: Stories.
We have begun to notify everyone who submitted stories. You can read the Long list HERE. We plan to have it ready in time for AWP in Kansas City in February. (Luanne Smith will be there with many of the contributors.)
Gerry LaFemina's Fantastic Imaginary Creatures Anthology is currently in production, and will be available April 2024.
Signed, Sealed, Delivered: The Motown Review is with the editors, who are loving what they are reading! When we know more about which contributions have been selected, you can learn about it right here! We hope to have the finished volume published in Spring 2024.
The 3rd Annual Arthur Smith Poetry Prize is now closed to submissions, and the judges are reading. We'll post the results when we have them. CLICK HERE for updates and information.
We have two anthology projects open for submissions:
Robert Earl Keen Anthology
DEADLINE EXTENDED TO DECEMBER 31st!
After 40 years of singing, songwriting, and touring, Alt-Country/Americana artist Robert Earl Keen is retiring from the road. Long-time fans Sandra Johnson Cooper and Ron Cooper believe the time is right for a book that illustrates how Keen has inspired not only a generation of younger songwriters but also has influenced writers of poetry and fiction. Keen is as much a storyteller as he is a songwriter, and this anthology will be a monument of sorts to his literary talents.
What the editors hope for is pieces that take REK's songs into unexpected directions, say, the narrative told by a minor character in a song. Bring fresh perspectives, and please make sure that you pick songs that he wrote, not covers from other songwriters.
Plain Folk: Notes on American Folk Music
The roots of American folk music defy time and place, elude genre and category, and are as diverse as both the immigrants and native inhabitants of this country. If traditional folk music consists of the songs, styles, and themes passed down through generations, contemporary folk music continues this American record of lives, loves, struggles, triumphs, and tragedies informing our collective human existence. From the sorrow songs to Delta blues, bluegrass, gospel, Appalachian mountain music, Native drum circles, Cajun, Hip Hop, and more, American Folk Music reflects back at us something deep and unshakeable about who we are, in ways few other art forms or even historical records can.We call for essays that carry forward this notion of American folk music–what it means to us as individuals, as Americans, and how it continues to give shape, expression, and meaning to our lives.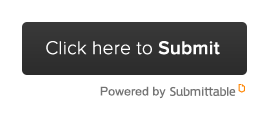 Submitting Manuscript Queries
All manuscripts published by Madville Publishing undergo a rigorous vetting process before they are accepted for publication. We are turning away queries at present. We have more than we can read.
Formatting
Writers should ensure that their manuscript submitted for editing adheres to the following guidelines.
Prose should be submitted in 12 pt., Times New Roman, double spaced, one inch margins and pages numbered. If it is not a contest submission, make sure your name and contact information is in the header and on the title page.
Poetry should be 12 pt., Times New Roman, single spaced, one inch margins, one poem per page, and pages numbered. Full manuscripts should include credits for previously published poems and a table of contents.
Style Manual: Madville Publishing generally follows the Chicago Manual of Style and the Merriam-Webster Dictionary and defers to American spellings (e.g., gray, not grey). We use Oxford commas, em dashes with no space on either side, and ellipses with the three dots run together as in APA style (which assures that the ellipsis won't break at the end of a line). Also, the standard is one space after end punctuation.
Titles of books, films, albums, plays, art exhibits, television shows, podcast series, radio programs, periodicals, and newspapers should be italicized. Place quotation marks around the titles of short stories, poems, songs, and individual TV/radio/podcast episodes.
Numbers can be tricky for poems, and we aim for readability and consistency.
Regarding long lines and line breaks, in the first proof after layout the editor and the poet may decide whether to rewrite the line or break it differently. There should be no further changes in line breaks after the first proof.